Services
You get continuous, long-term change.
We work with on-site and remote employees.
Your leaders will be able to apply our
performance solutions models.
Performance Analysis and Solutions
Do you believe productivity is the result of high efficiency and complete effectiveness? You've identified a problem with one or both factors. But what's getting in the way to fix this issue? It's time for an outside set of eyes and ears to bring a new perspective to the question.
Credit
 Employee Performance Solutions uses a systematic, 360-degree process to identify the gaps between where your people are and where they should be in their performance. We recommend and can install programs that change behaviors for higher productivity, better financials, and stronger loyalty.  We will work "shoulder to shoulder" with you to make improvements that deliver our promised results.
Our solutions are tailored for your organization's circumstances. See a Sample Case Study 
here
.
How do you provide
training
 that engages your employees to learn? CEPS trainers combine relevant content, personal attention, and active involvement to make learning easy.
Credit Employee Performance Solutions brings experienced and dynamic learning facilitators to online webinars and to the classroom as your environment allows. For remote employees, we can give you eLearning courses that work with your company's learning management system. CEPS also offers follow-up coaching to help individuals apply what they've learned and to prepare your leaders to carry our performance solutions forward for continuous improvement.
NO prepackaged training programs. NO preconceived notions. Made solely for you and your team.
Effective learning does not happen by accident. Like crafting a loan, the task of designing 
training
 requires knowledge of the subject, an established process, and benefit for the consumer. You make it easier for your people to learn to perform their jobs successfully by engaging a course design professional.
Improving your team's productivity may require some form of eLearning or instructor-led training. CEPS has specialists who design learning experiences that fit your culture, structure, and business model. We create courses to develop the knowledge and skills that raise individual and team performance.
How does a new hire for your team learn to perform the unfamiliar tasks that make up their new job? Side-by-side 
training
 is often the only solution you have to help this person perform the job. And you know that's not very productive for either party! But there is a way to save time while developing required skills with minimal reliance on other people.
Credit
 Employee Performance Solutions captures the step-by-step behaviors of top performers in easy-to-follow job aids. Even experienced employees sometimes need guidance to perform new or different tasks. These precise and accurate documents shorten an employee's learning curve to become productive more quickly by themselves.
Does your staff sometimes need a new perspective to increase awareness or recharge their batteries? Might a different voice bring your message home more effectively?
Credit
 Employee Performance Solutions offers talented speakers to engagingly deliver material that will inform and inspire your people. You pick the topic and you determine the timing for these presentations. Our speakers do their homework to understand your audience and to achieve your goals for a speech to any group. CEPS speakers come prepared and on time.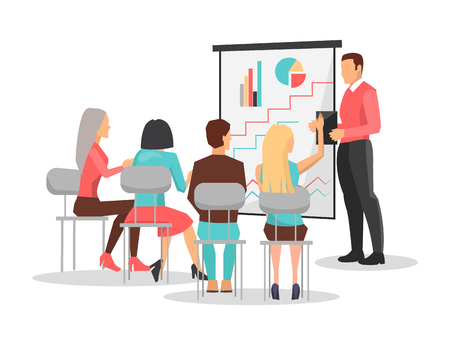 1:1 Strategy Call
20 minutes
This is a short, complimentary call to discuss how we might work together. Complete the form or contact us at:
317-517-1892